INDULGE IN THE HIGH LIFE
High Park at Vertis North is a high-end residential condo in Quezon City that promises to deliver an unparalleled living experience.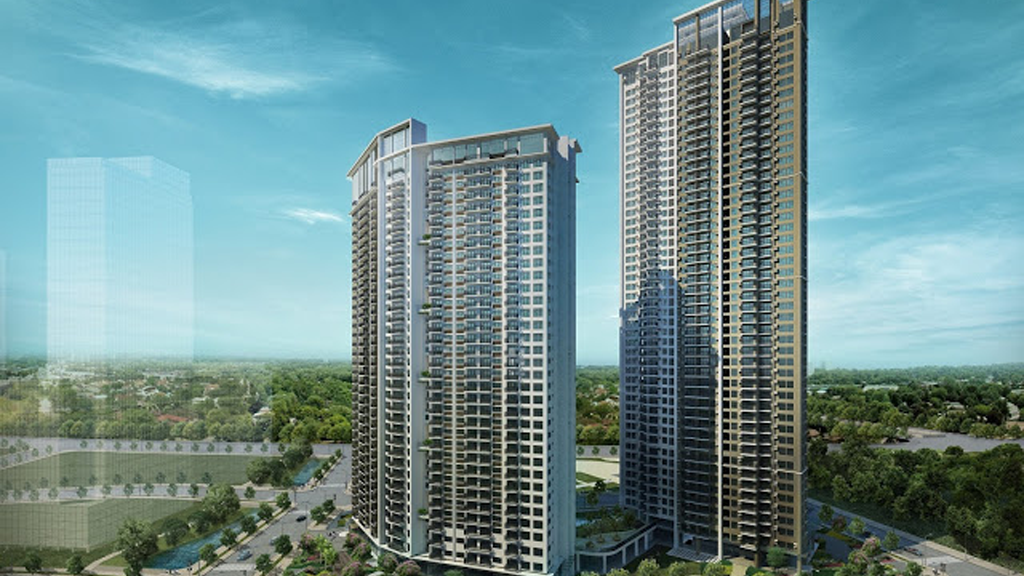 Providing generous living space in each unit and common areas, as well as high-grade finishes and fittings, High Park is made for those who crave exclusivity and accessibility.
With prime access to business districts, medical and educational institutions, and major thoroughfares in the metro, the 35-storey high-rise possesses one of the most enviable locations in Vertis North. Rising across the two-hectare Vertis Park, High Park offers wide views of Quezon's City's emerging CBD.
Minimalist and contemporary in architecture, High Park intertwines green open spaces within the building design. Tower One's Sky Gardens thriving on every three floors provide a breath of fresh air while Tower Two's Sky Park boasts an expansive lush area cradled at the roof deck—both maximize views of Vertis Park, the verdant amenities, and the walkable streets of Vertis North.
Less than a year after the launch of the first tower, the second tower is launched in March 2015 – a monumental milestone for Alveo Land. The second tower aims at addressing the market's high demand for more units. The 49-story tower offers 803 new upscale residential units in studio, 1BR, 2BR and 3BR configurations.
Choice units looking out greeneries of the Vertis Park or High Park's scenic retail courtyard are available too. Thoughtfully designed, High Park truly reshapes urban landscape in this side of the megacity by inviting the grace of greens from the ground all the way up.
High Park also reshapes the urban landscape by elevating the city's green experience through its interactive amenities. Enjoy the al fresco lounge, pool and play area for some outdoor fun. Playrooms, function rooms, a fitness gym, and the Sky Lounge make for excellent indoor leisure spots as well.
Vertis North enables you to venture further and dream bigger in this turbocharged lifestyle zone as Alveo Land plants the seeds for a flourishing new address in the north with the High Park.